Ant Control in Tacoma, WA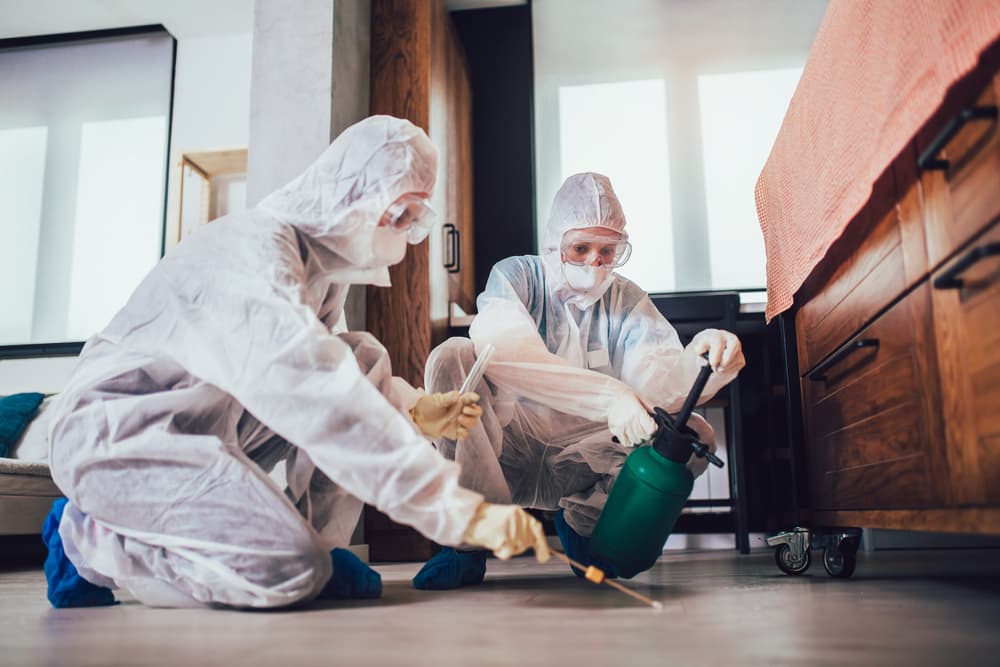 Seeing ants in your Spanaway, WA home is never a good sign. While typical in many regions, the first few ants usually lead to hundreds more. It's essential to stay on top of ant control in your home so that those first little scouts do not bring their entire colony indoors. Whether you are ready for ant prevention or need a significant ant removal from your home, All Seasons Pest Control offers custom ant control solutions for each home and household.
Book your initial ant control inspection now if you need ant removal services right away.
Signs of Ants In Your Home
Lines of Marching Ants
Ants Around Sinks and Water Sources
Increased Ant Piles in the Yard
Trails of Sawdust and Dirt Piles
How do you know there are ants in your home? One or two ants might be scouts, and cleaning with soap where you have seen them can prevent more ants from following. However, if you see lines of marching ants, then the colony has already found its way indoors. Look out for ants seeking water, as they gather around sinks and drains the same way larger animals seek streams and watering holes.
You may see an increased number of ant piles in the yard or, worse, against your home. Carpenter ants may even leave lines of sawdust where they have been eating at your home's wood beams.
Risks of Ant Infestation
Contaminated Food Stores
An ant's biggest priority is to find food – which means they're often headed for your pantry. Ants will start feeding on spills and shelf residue but will soon get into every partially open or unsealed food container, causing food loss and dangerous swarms.
Property Damage
Some types of ants burrow into the wood of your home to build their nests. Carpenter ants, in particular, can cause long-term structural damage to a house and can even be identified by a hollow sound in your beams.
Overwhelming Numbers
Once ants have a food source, they will grow in number. In just a season or two, a tiny trickle can turn into swarms in the bathroom and pantry.
Personalized Ant Control Solutions
What can you expect from All Seasons ant control services in Spanaway, WA?
Inspection
We always begin a personalized pest control service with an inspection of the home. We will closely examine where you have seen the ants and inspect your home for other areas of activity. Once the full extent of your home's ant problem is determined, we can build a solution.
Education
After the inspection, we'll let you know what's up. Our ant control team will tell you where your danger spots are, and the recommended solutions for treating homes of your design, size, and pest control need during the education stage.
The Right Ant Treatment Program for Each Home
Every home is unique. The size, design, and the land around your home will shape our solution and the needs of your family. We will ensure pet-safe, child-safe, and yard-safe solutions to your ant problem.
Does your Spanaway, WA home or business need ant control services? All Seasons Pest Control is here to help you with a pest solution tailored to your needs. Contact us today to schedule your initial inspection.
Image Credit: adriaticfoto / Shutterstock