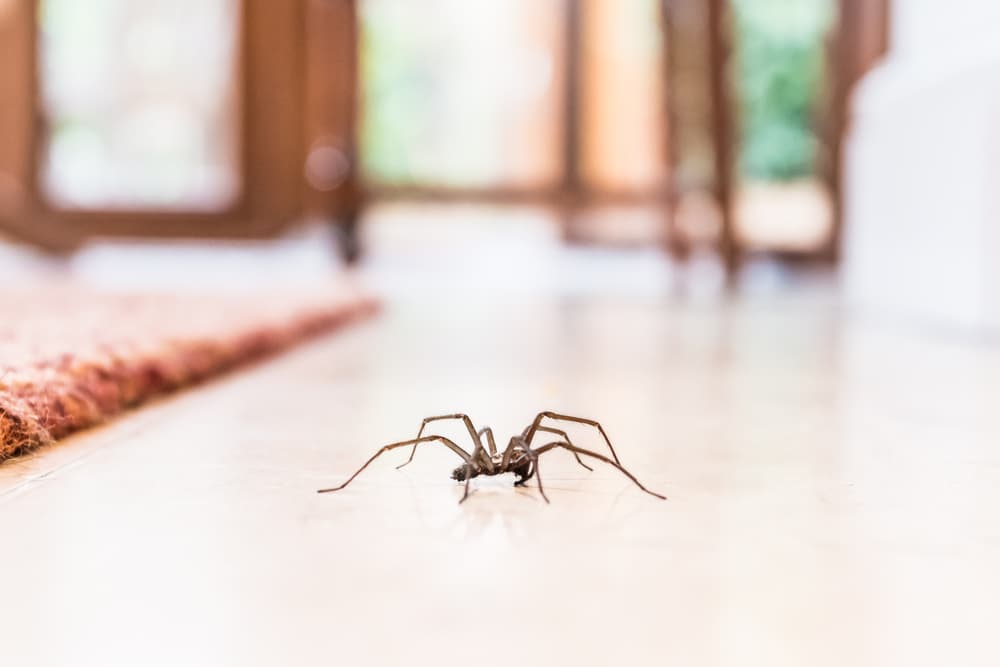 Spiders, one of the most common pests, can sometimes bite humans. Spider treatment pest control is the most effective measure to eliminate spider infestation in your space. Are you looking for reliable spider treatment pest control services in Washington? Contact us to hire the best pest control, experts.
Why You Need Pest Control Services
Spiders can quickly grow into large infestations. The effects of spider infestations range from making your space uncomfortable to dangerous spider bites, especially from the hobo spider—the most dangerous local spider. Should you seek spider treatment services? Here is why.
Homeowners and Landlords
Having a home—whether as a homeowner or landlord-means making the environment livable. Pest control is one of the most important and practical maintenance practices for landlords and homeowners.
Our pest control experts can help you ensure proper property management by eliminating pest infestations and recommending practical ways to prevent infestations. At All Seasons Pest Control, we understand that every home/property is unique.
Consequently, we tailor pest control treatments to your home to help eliminate spider infestations. Contact our pest control experts to get started on proper property management via spider treatment and control.
Commercial Property
We provide commercial pest control services. Our highly trained and seasoned pest control experts offer top-of-the-line spider treatment services to commercial establishments from food joints to major warehouses and industries. Rest assured, our commercial pest control services are fast, reliable, and cost-friendly for your business.
One-Time Pest Control Service
Our one-time pest control service comprises comprehensive exterior and interior inspection and spider treatment. If the pests return within the first month of the initial comprehensive spider treatment session, we will return at no additional cost to you. It is worth noting that our one-time pest control service is the perfect service to complete before listing your property for sale.
Quarterly Pest Control
In instances of stubborn pest infestations, getting a pest prevention plan is the ideal way to deal with the infestation. At All Seasons Pest Control, we offer several customized pest prevention programs. Our quarterly pest control program is one of the most common pest prevention programs to manage a spider infestation.
We can schedule ongoing exterior and interior treatment quarterly. This plan includes an initial comprehensive inspection and treatment. You will also have access to warranteed pest control and protection for as long as you maintain your quarterly pest control plan. If targeted pests return between treatments, we will retreat at no extra cost.
Why Choose All Seasons Pest Control?
Founded in 1982, All Seasons Pest Control is a family-owned and operated business. We are a member of the National Pest Management Association and the Washington State Pest Management Association, giving us a strategic and competitive advantage in the industry.
Our experienced pest control experts, led by Corey and Nadine Chantry, are well trained and skilled in providing spider treatment pest control services. As an initial amateur entomologist, Corey has gained extensive knowledge and experience in insect and pest control.
Besides having a stellar reputation in the local pest control industry, our staff has gained several positive reviews from satisfied residential and commercial clients. Having demonstrated top-notch technical know-how and steady professionalism during their pest control duties, our experts are undoubtedly the right guys for the pest control job.
Get Reliable Spider Pest Control from All Seasons Pest Control
All Seasons Pest Control is the leading pest control company serving residential and commercial clients in Washington. We use the highest-quality products and techniques to eliminate the most stubborn spider infestations. Contact us today to get started on spider treatment pest control services in Greater Tacoma, Gig Harbor, Olympia, and Puyallup.
Image Credit: Christine Bird / Shutterstock