Pest Control Near

Midland, WA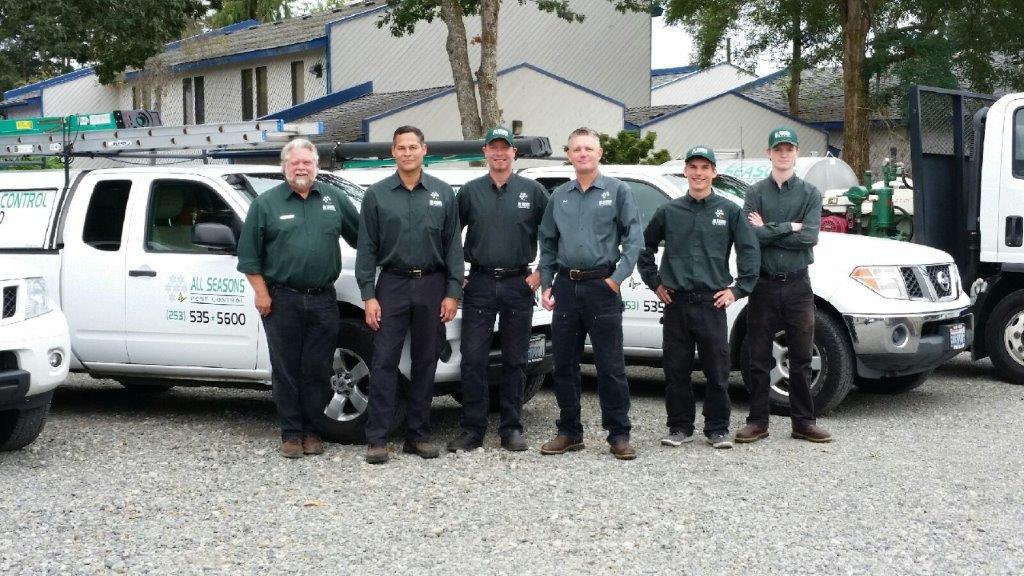 Solving general pest problems in University Place, Puyallup, Gig Harbor, Lakewood, Spanaway, and Greater Tacoma WA is the cornerstone in the foundation of what we do and what we stand for at All Seasons Pest Control. Our professional pest management specialists have extensive knowledge of all general pests and how to control them. We offer integrated pest management (IPM) solutions through inspection, education, prevention, and warranted treatment programs.
When you find carpenter ants in your home or bed bugs in your mattress, your first instinct might be to panic. But you don't have to worry when you choose professional pest control services from All Seasons Pest Control. We help clients in Pierce, Kitsap, Thurston, and South King counties reclaim their property from all types of invasive pests.
Professional Pest Control Services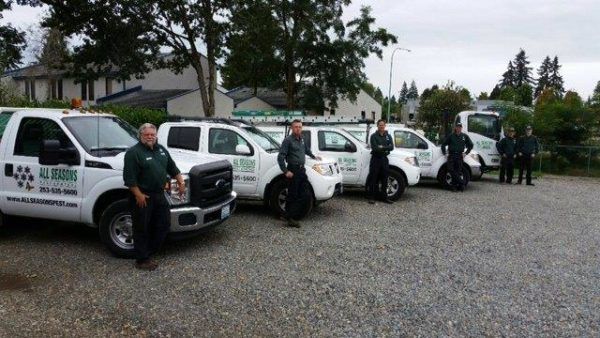 Some homeowners attempt to save money by tackling pest control on their own, but hiring a pest control company will actually save you money in the long run. A professional team can thoroughly eliminate pests from your home, and they can also work to prevent the problem from recurring.
Professionals are also trained to stay safe around pests. You won't have to run the risk of incurring bites or stings if you rely on professional help instead.
Finally, professionals can ensure your property doesn't get damaged while they discover and eliminate pests. Choosing the right pest control company keeps you safe, protects your property, and makes sure your pest problem is gone for good.
Why Choose All Seasons Pest Control?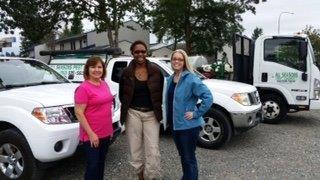 For the last several decades, our company has offered integrated pest management services to clients across the South Puget Sound area. Thanks to our 35+ years of local industry experience, we know the Northwest climate-and its unique pest problems-inside and out.
We have many tried and tested methods for coping with all types of pest problems in the Northwest region. Along with eliminating pests from your property, we'll also take the necessary steps to educate you on the issue and prevent any future infestations from happening.
Pest Control Services
Pest Control in Tacoma, Gig Harbor, Olympia, and Puyallup.
Get In Touch Today
Ready to schedule our services? Call (253) 535-5600 to get started. We offer a 15% discount for all our new customers, so call today to ask us about our pest control services.
---
 Moisture Ants
 Thatch Ants
 Moisture Ants
 Wood-Boring Beetles
 Fleas
 Spiders
 Stored Product Pests
 Pantry Pests
 Spring Tails
 Bed Bugs
 Yellow Jackets
 Stored Product Pests
 Wasps
 Bees
 Bumblebees
 Birds
 Seed Bugs
 Carpet Beetles